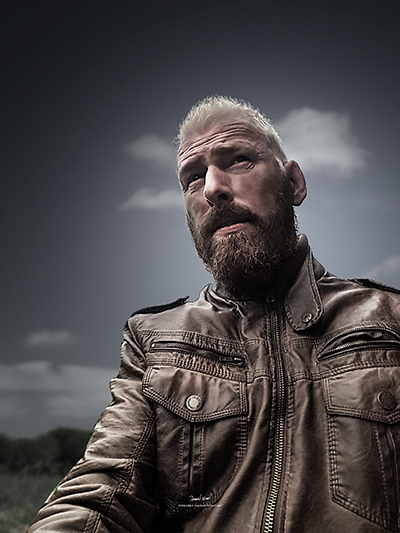 Darren Wilden is a creative story teller, and through his photos, thousands of viewers worldwide have taken the journey with him to explore these mysterious worlds. 
Hidden behind the art of magic and mystery, is a mind that creates worlds of dreams, fantasies and wizardry. Here you will find the fan art which arises from the mind of the artist, who lives a simple life in the countryside of Denmark. From here he creates stories, short movies and pieces of art. Each of these represent their own unique magical skills and mystery, in the intend to bring inspiration, curiosity and new perspective to the eyes of the beholder. 
Every piece of art contains a story of a unique imaginary world with intriguing mysteries which captures the attention of the spectators and drag them into a fascinating world of fantasies and dreams.
Facts and numbers.
Any who shares an interest in these worlds or imaginary photos, whether that being private individuals or publishing agencies, we are always open for ideas. 
Our interest is to spread as much of these pieces of art to a global audience, whether that being online communities or printed materials. And so far through our social media channel we have an audience of 4000+ followers which is growing rapidly. To show an example: through August 2018 our Facebook-posts were exposed to more than 106.000 individuals from four major countries, those being USA, UK, Australia and some areas of Asia. 21.700 individuals interacted with these posts.
So we know that the interest is there, and that the fans are loyal to these digital pieces of art.
At the beginning of August 2018 we started to open the doors for print sales in the USA. It proves to show that we are constantly trying to accommodate the demands from our fans and followers, and we will continue to do our very best.
The fans are loyal to us, and we will always stay loyal to them.
Take a look at these
reviews on facebook
.